Institute of Engineering (research institution)
Information on the Institute of Engineering's research organization.
Message from the Dean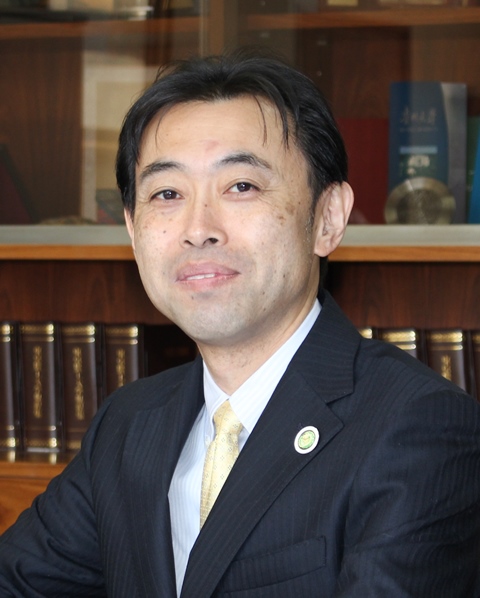 The Institute of Symbiotic Science and Technology—the predecessor organization to the Institute of Engineering at the Tokyo University of Agriculture and Technology—was established in 2004 when TUAT became an independent administrative institution. It was reorganized as the Institute of Engineering in 2010. Since that time, we have promoted creative research based on free thinking while bearing in mind scientific progress and societal needs, concentrating on education and research in engineering and other scholarly fields that incorporate engineering.
 The mission of the Institute of Engineering is to create knowledge that changes the world. To do this, supporting researchers who continue to push boundaries is of the utmost importance. Accordingly, the Institute of Engineering emphasizes identity (autonomy, independence and specialization) and diversity (variety, cooperation and interdisciplinary nature) as fundamental attributes that researchers require to boldly take on new challenges and proactively create value. I believe it is particularly essential to acquire diversity in the area of research to increase world-class, international competitiveness in a society that is becoming increasingly complex and diverse.
 To realize the mission outlined above, the Institute of Engineering has introduced research initiatives and a new, cross-divisional framework for meeting societal needs while maintaining our current research division structure based on the technology seeds of each separate division. We anticipate that these research initiatives will effectively promote research and development that integrates technology seeds and societal needs. It is notable that graduate students and young researchers are playing leading roles in fostering diversity in TUAT research.
 In this way, I believe the Institute of Engineering will contribute to the creation of new fields of interdisciplinary science by developing a space where new knowledge can be gathered. The Institute of Engineering emphasizes basic research that supports practical science, and it is my desire to see all faculty and staff at our institute work together through our comprehensive, cross-field capabilities to reveal paths for resolving the various challenges facing a modern society that is more complex and diverse than ever before.
MISAWA Kazuhiko, Dean, Institute of Engineering
Institute of Engineering Divisions and Centers
Information on the Division of Biotechnology and Life Science.
Information on the Division of Division of Applied Chemistry.
Information on the Division of Advanced Mechanical Systems Engineering.
Information on the Division of Advanced Applied Physics.
Information on the Division of Advanced Electrical and Electronics Engineering.
Information on the Division of Advanced Information Technology and Computer Science.
Information on the Division of Mathematical Sciences.
Information on Institute of Engineering certified research centers.