Message from the President
Becoming a Globally Ranked Science and Technology-Oriented Research University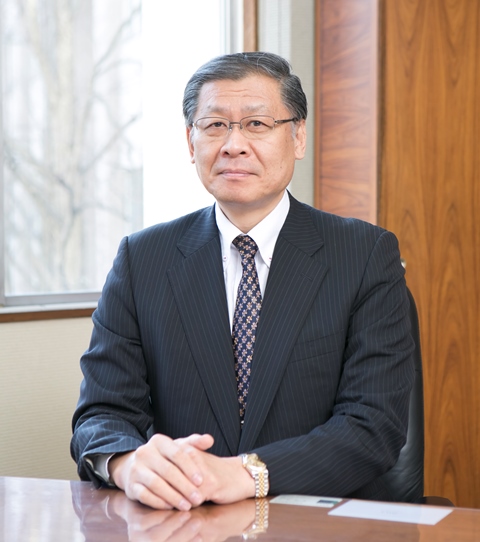 The Tokyo University of Agriculture and Technology (TUAT) is a distinguished university in Japan dedicated to science and technology. TUAT focuses on agriculture and engineering that form the foundation of industry, and promotes education and research fields that incorporate them. Boasting a history of over 140 years since our founding in 1874, TUAT continues to boldly take on new challenges and steadily promote fields.

 Due to rapid population increases and the accompanying surges in energy usage, our world is facing a variety of problems. Conversely, Japan's population is shrinking, and we are approaching an era with a superannuated society. To resolve the numerous challenges found both in Japan and around the world, we believe it is imperative to preserve the environment and ensure food safety as well as promote scientific and technological innovation. TUAT engages in research with a focus on three major keywords—the environment, energy and food—as well as research in peripheral domains. Our graduate schools include the Institute of Agriculture, Institute of Engineering, Graduate School of Bio-Applications and Systems Engineering, United Graduate School of Agricultural Science, and Leading Graduate School, and our faculty members and graduate students cooperate to promote cutting-edge research. TUAT has long emphasized the importance of collaboration between industry and academia, and focuses on implementing practical science. The ratio of external funding in our overall budget is one of the nation's highest, and TUAT also maintains high figures for the number of collaborative research projects and research funds per faculty member.

 We naturally put great effort into education, aiming to produce world-class graduates, and our programs are designed to cultivate talented individuals who possess both deep expertise and a broad knowledge base. In addition to supporting a variety of educational activities for students, TUAT provides extensive aid to students studying overseas and those engaged in collaborative research. TUAT has concluded academic exchange agreements with over eighty leading universities outside Japan. TUAT welcomes superior international students and researchers with the aim of enriching education and research through global exchange. To ensure the high quality of our educational programs, we will continue to promote reform and innovation to make our university even better.

 We will utilize our characteristics and expertise in the key academic fields of agriculture and engineering to enhance the university and promote innovation that generates fresh discoveries and unique knowledge. A great many challenges lie ahead, but if TUAT faculty and students come together as one to take on these challenges, harness the knowledge we have accumulated, and come up with new ideas, I am confident that we will surmount them. TUAT will continue to move forward to enrich Japan and the world and create a brighter society.
OHNO Hiroyuki  President, Tokyo University of Agriculture and Technology