2017 Gairdner Awards (Dr. Akira Endo, distinguished Professor Emeritus of TUAT)
November 8, 2017
On Oct. 26th, the award ceremony for 2017 Gairdner Awards, given to individuals who have made remarkable discoveries or contributions in the field of medicine, was held in Toronto, Canada.  One of the recipients was Dr. Akira Endo, distinguished Professor Emeritus of Tokyo University of Agriculture and Technology (TUAT). Dr. Endo was awarded "for the first discovery and development of statins, inhibitors of cholesterol biosynthesis that have transformed the prevention and treatment of cardiovascular disease". On his behalf, Prof. Dr. Keiji Hasumi, from Faculty of Agriculture, TUAT, participated in a series of the award ceremonies.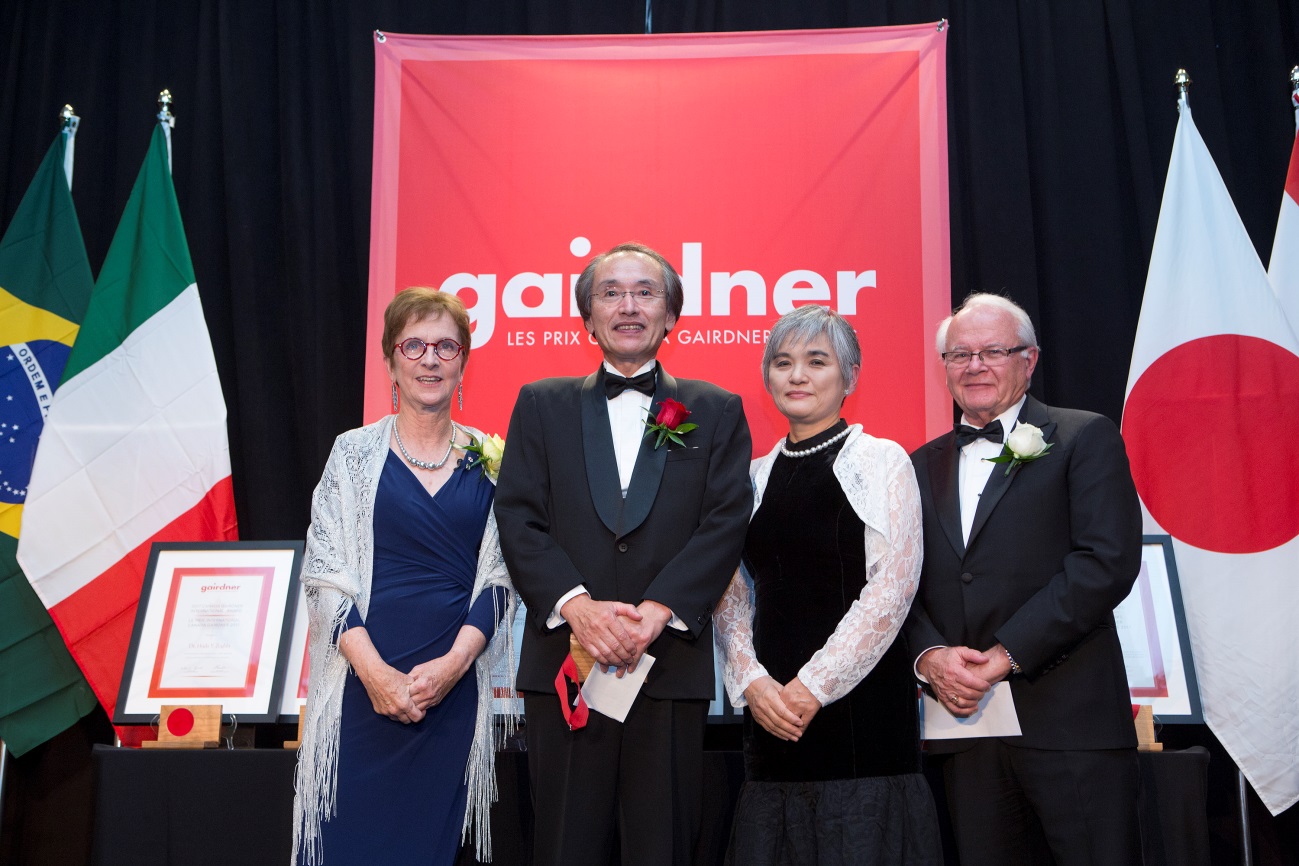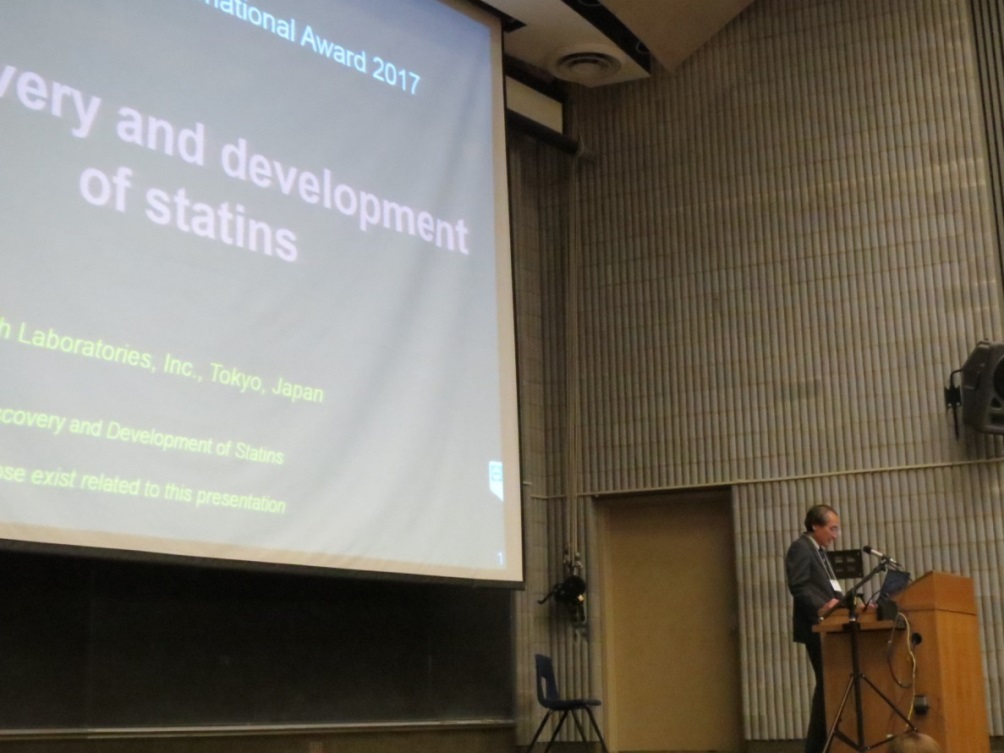 Canada Gairdner Symposia at Toronto University
The 2017 Canada Gairdner Symposia were held at Toronto University at 9:00 AM on Oct. 26th.  Prof. Hasumi gave Dr. Endo's lecture, "the first discovery and development of statins," in a clear and easily understood manner, which received well-deserved applause from the very large audience. After his lecture, he enjoyed meeting in a friendly atmosphere surrounded by several students at Toronto University for one hour at lunch time.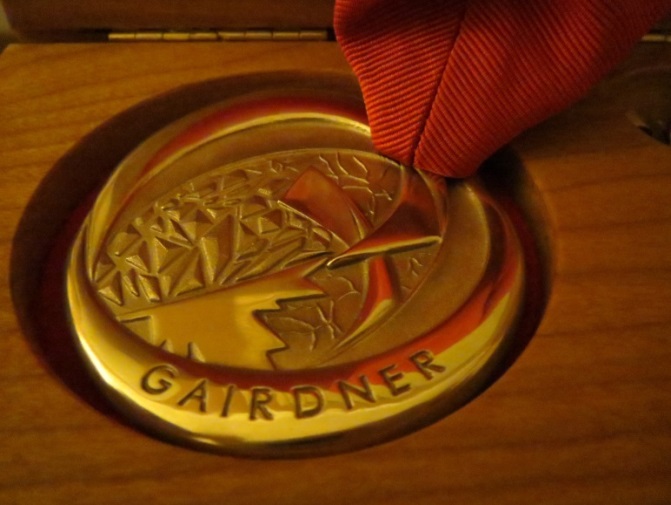 Canada Gairdner Awards at the Royal Ontario Museum
The 58th annual presentation of the Canada Gairdner Awards was held at the Royal Ontario Museum in the evening on Oct. 26th.  The 2017 Canada Gairdner Award Laureates were seven researchers including Dr. Endo.  560 participants, joined the 2017 Canada Gairdner Awards to celebrate outstanding contributions to research areas spanning from vaccines, stroke prevention to child and maternal health with a truly global impact.  Although Dr. Endo himself did not appear , the audience paid attention to the screen when his video was played to listen to Dr. Endo's research at his laboratory, and just after finishing his talk many of them were mesmerized by the big grin on his face.  Prof. Hasumi read the acceptance message from Dr. Endo, about untold story behind the innovative discovery; how his experience of residing in New York motivated him to discover the first statin drug, which made the audience excited.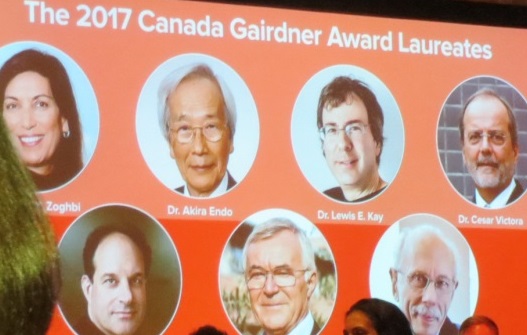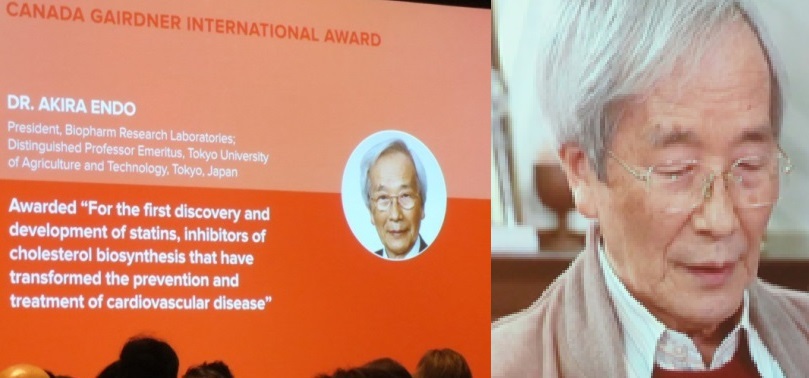 Comment by Prof. Hasumi: participating in the ceremonies on behalf of Dr. Endo
I was honored to participate in the ceremonies on behalf of Dr. Endo and privileged to witness a lot of admiration and respect to Dr. End's finding.  I was delighted to find sound spirit of science there; that is to say "only the scientists who opened up a new frontier deserve true applause, which cannot be done by number of papers published in journals.