University Libraries
Information on the university libraries.
University Library Overview
TUAT's libraries—the Fuchu Library on the Fuchu Campus and the Koganei Library on the Koganei Campus—are equipped with an Online Public Access Catalog (OPAC) system that can be used to search the library's collection of approximately 300,000 books and 13,000 periodicals, as well as the library website that allows access to approximately 7,000 electronic journals and major databases. 
University Library Website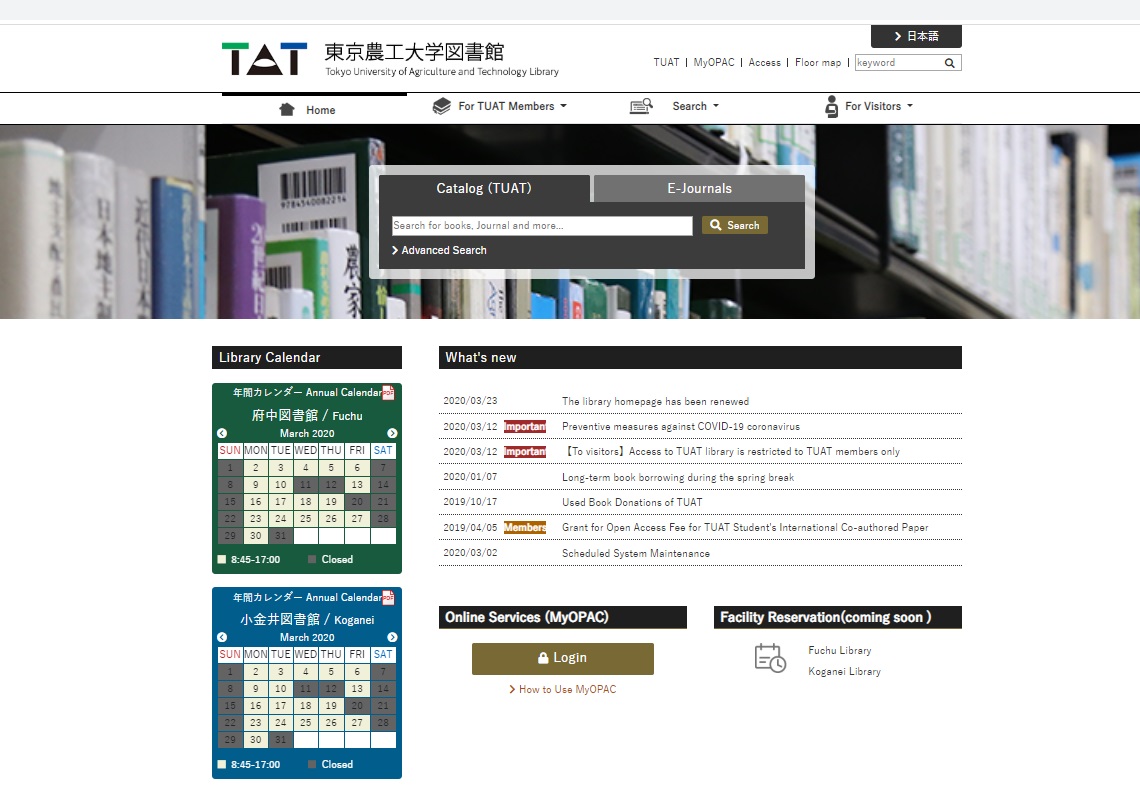 The University Library operates its own website.
Visit the site for information on the University Library.
To University Library website (Opens in new window)