Each academic staff (professor) has their own research group.


Department of Bio-Functions and Systems Science
Functional Designing of Materials
OGINO, Kenji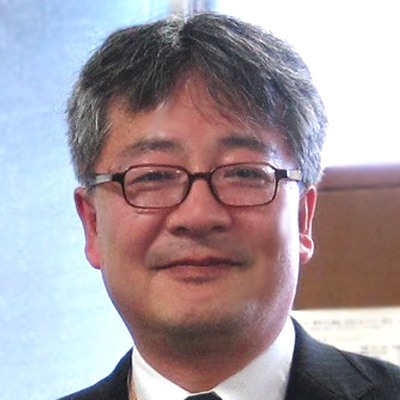 Degree

Dr. Eng.

Research Area

Functional Designing of Materials

Keywords

Semiconducting polymers, Block copolymers, Nanostructure control

e-mail

kogino (@) cc.tuat.ac.jp
Semiconducting block copolymers are synthesized and characterized for electroluminescent, photovoltaic and photorefractive applications. Characteristics of devices based on block copolymers are discussed from the view point of nanostructures resulting from self-assembly in thin films.

Z. Cao, Y. Abe, T. Nagahama, K. Tsuchiya, K. Ogino, "Synthesis and characterization of polytriphenylamine based graft polymers for photorefractive application", Polymer, 54 (1), 269-276 (2013)
Y. Tan, Z. Gu, K. Tsuchiya, K. Ogino," Synthesis and luminescent properties of block copolymers based on polyfluorene and polytriphenylamine", Polymer, 53 (7), 1444-1452 (2012)
Z. Gu, T. Kanto, K. Tsuchiya, T. Shimomura, K. Ogino," Annealing effect on performance and morphology of photovoltaic devices based on poly(3-hexylthiophene)-b-poly(ethylene oxide)",Journal of Polymer Science Part A: Polymer Chemistry, 49 (12), 2645-2652 (2011)

LENGGORO, Wuled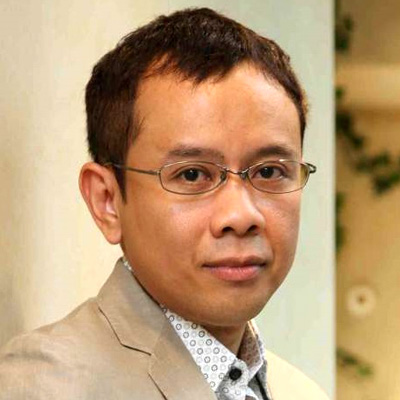 Degree

Dr. Eng.

Research Area

Functional Designing of Materials

Keywords

Aerosol Technology, Materials Processing, Transport Phenomena

e-mail

labwl (@) cc.tuat.ac.jp
We are advancing research at the intersection of Chemical Engineering and Particle Technology, to address the issues on materials resources, energy use, agriculture and health-care fields. Research includes aerosol/powder/particle for their advanced use as "unwanted"or"engineered"materials, particularly in the submicron (hundred of nanometers) size range. Our work involves collaborations with other groups in plant sciences (School of Agriculture) and electronic engineering.
Gen, M; Lenggoro, I. W.: Probing a dip-coated layer of organic molecules by aerosol nanoparticles sensor with sub-100 nm resolution based on surface-enhanced Raman scattering, RSC Advances (2015)
Yamaguchi, M; et al.: Effects of Long-term Exposure to Ammonium Sulfate Particles on Growth and Gas Exchange Rates of Seedlings of Four Tree Species, Atmospheric Environment (2014)
Naim, M,N.; Iijima, M; Kamiya, H; Lenggoro, I. W.: Electrophoretic Packing Structure from Aqueous Nanoparticle Suspension in Pulse DC Charging, Colloids and Surfaces A (2010)
Functional Application of Materials
QIAN, Eika W.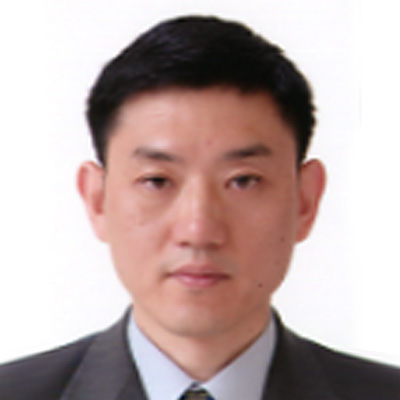 Degree

Dr. Eng.

Research Area

Functional Application of Materials

Keywords

Catalyst, Petroleum hydrotreating, Biomass utilization

e-mail

whqian (@) cc.tuat.ac.jp
Research on production of clean energy and materials from fossil fuels, and biomass. Development of catalysts for high utilization of petroleum to produce clean fuel oil and valuable chemicals. Development of processes and catalysts to produce bio-ethanol and bio-diesel, and bio-materials using catalyst and enzyme from biomass.
S. Gong, N. Chen, S. Nakayama, E. W. Qian, Isomerization of n-Alkanes Derived from Jatropha Oil over Bifunctional Catalysts, Journal of Molecular Catalysis A: Chemical, 370, 14– 21 (2013).
S. Li, E. W. Qian, M. Hosomi, T. Fukunaga, Preparation of sulfo group bearing mesoporous silica-based solid acid catalysts and its application in direct saccharification, Journal of Chemical Engineering of Japan, Vol. 45, No. 7, 1-9 (2012).
E. W. Qian, T. Horio, I. P. Sutrisna, Temperature-Programmed Elimination of Tritium in Coal Labeled by Tritiated Gaseous Hydrogen, Energy Fuels, , 23(3), 1583-1590 (2009).
INASAWA, Susumu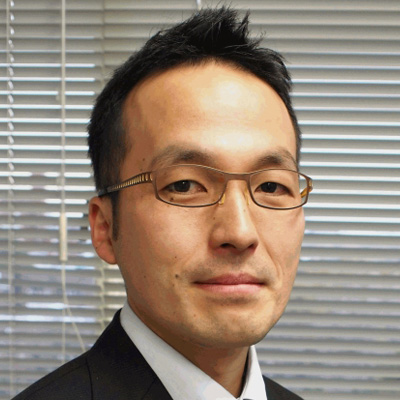 Degree

Dr. Eng.

Research Area

Functional Application of Materials

Keywords

Kinetics in reaction and drying, Silicon materials, Film formation by drying

e-mail

inasawa (@) cc.tuat.ac.jp
Reaction and drying are commonly-used processes in industrial production. Our main concern is formation kinetics of "solids" in these processes because large production rate generally degrades the quality of products. How to increase production rate of functional materials in an efficient way? That is our target.
K. Yamaguchi, S. Inasawa and Y. Yamaguchi "Growth kinetics of needle-like silicon wires formed via the zinc reduction reaction of silicon tetrachloride." Journal of Physical Chemistry C, 2012, 116, 19978-19983.
S. Inasawa and Y. Yamaguchi "Self-organized pattern formation of cracks perpendicular to the drying direction of a colloidal suspension." Soft Matter, 2012, 8, 2416-2422.
N. Uesawa, S. Shen, S. Inasawa, A. Miyoshi and Y. Yamaguchi "Kinetic study on gas phase zinc reduction of silicon tetrachloride." Chemical Engineering Journal, 2011, 168, 889-895.
Functional Analysis of Materials
NAKATA, Munetaka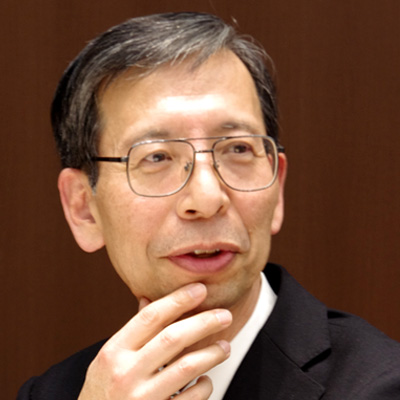 Degree

Dr. Sci.

Research Area

Functional Analysis of Materials

Keywords

Functions and structures of supermolecules

e-mail

necom816 (@) cc.tuat.ac.jp
Photoreaction mechanisms of molecules, supermolecules, and polymers in the gas, liquid, and solid phases are investigated by IR, UV-visible absorption and emission spectroscopy with aids of quantum chemical calculations such as the density-functional-theory (DFT) method. Photo-induced isomerization and hydrogen-atom migration are our main research themes.

S. Iizumi, N. Akai, M. Nakata, "UV-induced hydrogen-atom elimination and migration of 9-methyladenine in low-temperature noble-gas matrices", Journal of Molecular Structure, 1037, 29-34 (2013).
M. Sekine, H. Sekiya, M. Nakata, "Infrared and electronic spectra of radicals produced from 2-naphthol and carbazole by UV-induced hydrogen-atom eliminations", Journal of Physical Chemistry A, 116 (36), 8980–8988 (2012).
T. Hironiwa, T. Yamada, H. Ishii, C. Satoh, K. R. Millington, M. Nakata, "Thermal luminescence spectroscopy of γ-irradiated elastomers using a multichannel Fourier-transform chemiluminescence spectrometer", Polymer Journal , 44(10), 1015-1021 (2012).
Yohey Hashimoto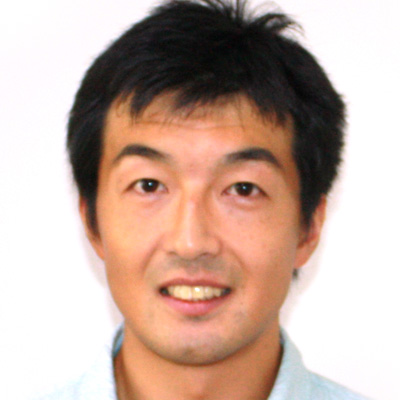 Degree

Ph. D.

Research Area

Functional Analysis of Materials

Keywords

Enviromental soil science

e-mail

yhashim(@)cc.tuat.ac.jp
Research and analysis of the the chemical state at the molecular level of the harmful and nutrition elements in the soil.In order for plants and microorganisms to take up elements from the soil, the elements should be dissolved in the soil, but the chemical state of those elements will decide how ease the melt. For example, arsenic is known for toxic metals which present in the chemical state of trivalent [arsenite] and pentavalent [arsenic]. The trivalent, which high in toxic is easy to move in the enviroment than pentavalent.If the chemical state of the element is known, it can lead to the elucidation of the machanism of the absorption and toxicity in the enviroment and organisms.We are working on the analysis og the elemental state of soil and water at the molecular level, dynamics of the elements in the enviroment, the development of high-performance fertilizer which is easily absorbed by the plant, as well as enviromental remediation technology.
Biomedical Photonics
Toshiaki Iwai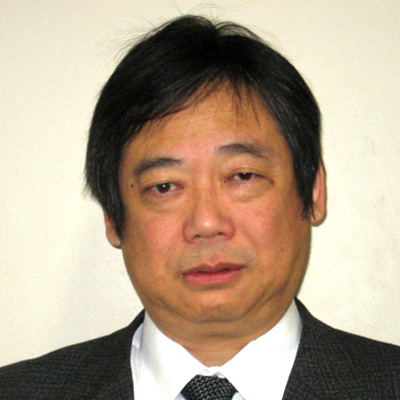 Degree

Doctor of Engineering

Research Area

Biomedical Photonics

Keywords

Biomedical Optics, Biophotonics, Enviromental Measurement, Physical and Chemical Measurement

e-mail

tiwai(@)cc.tuat.ac.jp
We can look the color at things around us because the light is scattered in the substance. Phenomenon of light scattering study has been carried out over a wide dynamic range to measurement of single nanoparticles from the familiar natural phenomena represented by the blue of the sky and the seven colors of the rainbow. In this research lab , we study from the standpoint physical optically scattering phenomena of light from a variety of materials, and aim for front line of the development in measurement technology.We are aiming to establish the dynamic light-scattering method. For example, the skin function of human is measured using the OCT method spectral imaging which diffused light topography for 3D vascularity imaging, such as low-coherence dynamic light-scattering method for the super rich quality colorglation. Furthermore, we have developed a multi-beam manipulation techniques, in order to analyze the intracellular networking.
Izumi Nishidate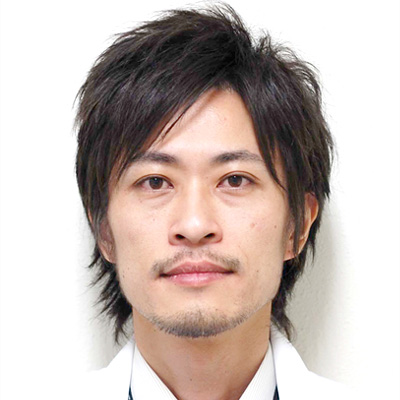 Degree

Doctor of Engineering

Research Area

Biomedical Photonics

Keywords

Biological Functions Spectroscopy, Medical Photonics

e-mail

inishi(@)cc.tuat.ac.jp
Our body made from various kind of cells that have different function and size ,that typified by hemoglobin and melanin. These contains the several essential protiens which important to the life activity. For example, if you shine a light on the skin, some of the light will be absorbed to the skin and enter the body, and some of the light will scattered by the pigment cells and tissues. The conditon has been known as the interation of light and the biological, which shows tha spectral (spectrum) characteristics for different kind of dye and organizational structure. We conducted experimental studies and theoretical information on how to measure non-invasively the functional information of biological tissue by actively using spectral characteristics of the biological.
Bio-modeled Sensory Systems
Takafumi Saito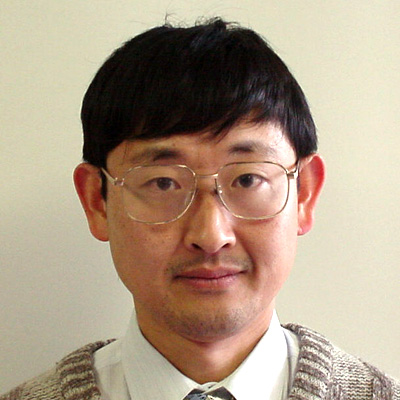 Degree

Doctor of Engineering

Research Area

Bio-modeled Sensory Systems

Keywords

Computer Graphics, Visualization, Image Processing, Shape Processing

e-mail

txsaito(@)cc.tuat.ac.jp
We make research mainly about computer graphics (CG), visualization, and processing shape and based from that we studied the visual for computer processing. Speaking of CG, image generation technology of realistic games, movies has been in spotlight. But the applications of images have far more wider purpose, such as convey a visual representation infomation. In our lab, in order to apply the variety fields of CG technology, we are focusing on research, suchj as following; 1) Emphasis drawing method that clearly convey the information; 2) Visualization techniques for obtaining visually useful information from various massive information; 3) Efficient provision of information technology from a long video; 4) Curve-surface generation in pursuit of advanced beauty.
Yuichi Tanaka
Degree

Doctor of Engineering

Research Area

Bio-modeled Sensory Systems

Keywords

Digital Signal Processing, Video Coding, Wavelet Filter Bank

e-mail

ytnk(@)cc.tuat.ac.jp
We are conducting research in a wide range in field of application for the keywords " multi-demensional", "multi-media signal processing", for the "signal wave" of video footage, such as still images. Various image processing for the 3D image, such as CG and etc, based on the theory of multi-dimensional discrete signals in nature.In addition, along with the information theory, signal processing is a major contribution to the video encoding (compression) standards such as H.264/AVC and JPEG2000. We are conducting research with the anticipation for other 50 or 100 years later applications as well as the most recent application.
Environmental Mechanical Systems
Hiroshi Ishida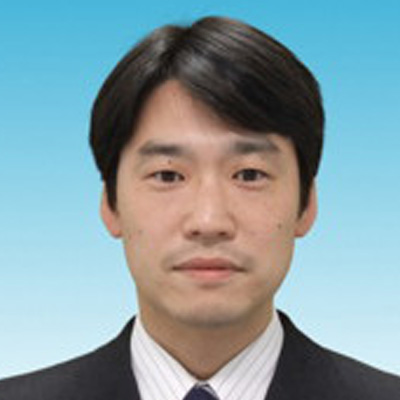 Degree

Doctor of Engineering

Research Area

Environmental Mechanical Systems

Keywords

Robotics, Sensors, Olfactory, Virtual Reality

e-mail

h_ishida(@)cc.tuat.ac.jp
Male moth able to follow and search the smell of sec pheromone that transmitted by female moth from a distance. Meanwhile, crayfish and crab use the keen sense of smell in the dark bottom of a lake or ocean to locate the foods. In our laboratory, we have developed the world's first robot to locate the source of the gas smell based on the behaviour of organisms follow the smell. We have developed a olfactory robot which sensing variety of systems, for the applications in gas leak detection and hazardous materials searching. In addtion, we are also working on the development of technology to reproduce a virtual reality system on the olfactory information. We also make collaboration with other oversea laboratories, in order to promote research and eduation.
Takashi Ikegami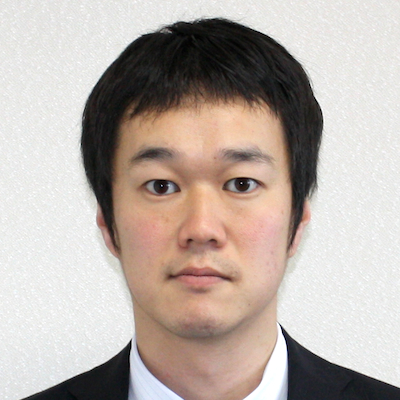 Degree

Doctor of Engineering

Research Area

Environmental Mechanical Systems

Keywords

Energy management, Renewable energy, Power system operation

e-mail

iket(@)cc.tuat.ac.jp
To establish a sustainable energy supply system, large-scale deployment of renewable energy generation, especially photovoltaics (PV) and wind power generation, is expected all over the world. Since it is difficult to store large amounts of electricity, power stations are operated to produce electricity at the time it is needed. PV generation and wind power generation are characterized by seasonal and hourly variations as well as irregular fluctuations caused by changes in the weather. Therefore, we need to solve various technical problems to maintain a stable power supply at the present level. In that, in the local distribution system, we must account for the excessive voltage increase, whereas in the entire power system, we must account for difficulties with the supply-demand balance control or changes in frequency. In our laboratory, we study about home energy management systems (HEMS) to activate residential power demand, as shown in Figure. To achieve a supply-demand balance in future power systems, it is imperative that we should not only apply pumped-storage power generation or large-scale batteries on the supply side but also activate residential power usage, storage, and generation on the demand side. And, we also study social mechanisms contributing to promote HEMS using the methods of system analysis.
Biological and Environmental Applciation Systems
Yuki Ueda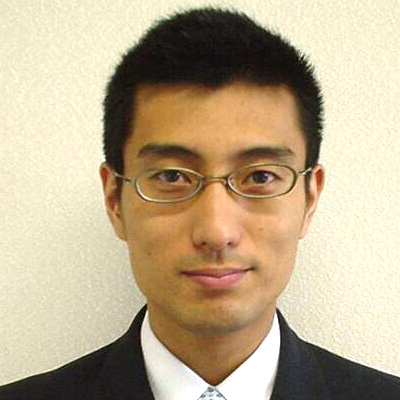 Degree

Doctor of Engineering

Research Area

Biological and Environmental Applciation Systems

Keywords

Thermoacoustic Engineering, Physical Acoustics

e-mail

uedayuki(@)cc.tuat.ac.jp
When sound wave propagates through the narrow tube, the fluid in the tube is subjected to heat exchange with the tube wall due to the pressure fluctuation to sound waves. By making use of the sound that exchange to heat power, it also look like a car engine which exchange the heat to work and the refrigerator at home which exchange the energy conversion from heat to work. Rather use the sound waves to a mechanical mechanism such as in refrigerator valve or piston, thermoacoustic engine refrigerator, we used the pressure fluctuation in sound waves, and it will make most of the part does not move. In our laboratory, we conducted researches on high efficiency and understanding the operation mechanism of refrigerator thermoacoustic engine.
Biomass Production and Utilization Systems
Shinya Kajita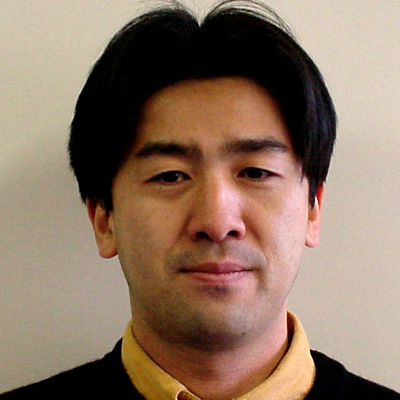 Degree

Doctor of Agriculture

Research Area

Biomass Production and Utilization Systems

Keywords

Plant engineering, Cell engineering

e-mail

kajita(@)cc.tuat.ac.jp
Plants develop unique ability to respond to changes in the internal and external enviroment because it is imposible for plants to grow and moving like human. Morphogenesis of individuals plants are developed for the response to stress that receive under poor growth enviroment, will developed the function of defence against pests and diseases. From the revealing of the expression mechanisms of such plant-scientefic function, we hope it may be the clue for solving the enviromental and resource problems. In our laboratory, we analyze a variety of metabolic functions of plant cells, such as trees contribute to the recources of plants and biomass contribute to enviroment cleanup for the development of the new plant.
Takeshi Suzuki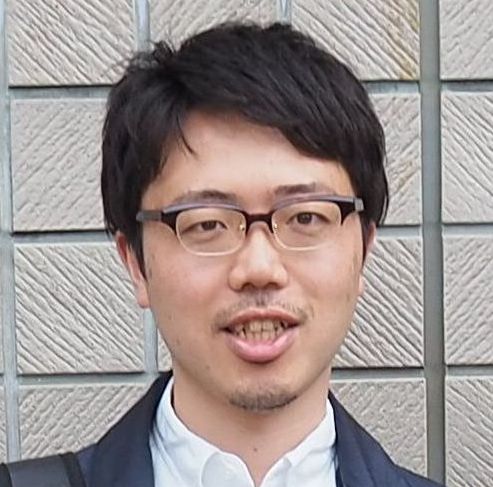 Degree

Doctor of Agriculture

Research Area

Biomass Production and Utilization Systems

Keywords

Insect physiology, Plant Acarology, Environmental Control Engineering

e-mail

tszk (@) cc.tuat.ac.jp
Agricultural pests cause estimated crop losses of about 30% despite pest control measures, causing a major bottleneck in food production. To reduce this bottleneck, we focus on the hard-to-control spider mites, using environmental and genetic engineering techniques to develop novel control applications. Three applications are currently under development: disturbance of pest mite behavior by controlling physical environments; effective utilization of natural enemies; and development of RNAi-based sprayable pesticides. We aim to develop novel measures and to improve conventional measures for controlling spider mites, to enhance integrated pest management, and to expand integrated pest management to integrated biodiversity management in agroecosystems. By combining agricultural and engineering approaches, we are pursuing the goal of sustainable management of agricultural pests to increase food production.